Microsoft is working to add a couple of new, upcoming features to Outlook for Mac. The new development comprises Microsoft Outlook's roadmap to deliver new updates to its mail client for MacOS this month. Microsoft has put up a new blog post highlight upcoming Outlook for Mac changes.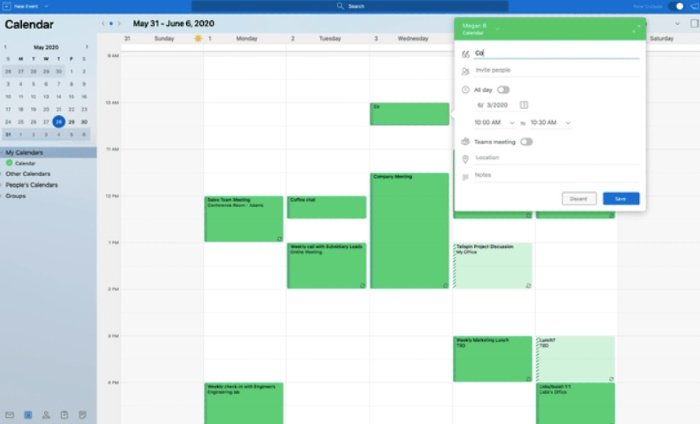 Outlook for Mac getting Digital Message Encryption
Over the last couple of weeks or so, Outlook for Mac has received some new features, as highlighted last month. Now, a couple of remaining changes are supposed to go live later this month.
So far, Microsoft says they have released several new features hoping to improve how Outlook for Mac users manage their calendar, add-ins, sensitivity labeling, create an event from an email, and more.
In its recent blog post, Microsoft wrote:
"This month we released many new features to improve how you manage your calendar, such as add-ins, sensitivity labeling, the ability to create an event from an email, and much more."
Open shared calendars
Over the coming days, Outlook for Mac users will be able to see all of their commitments and schedule in one place. Furthermore, they can open shared calendars they have been added to. Simultaneously, they can also view their personal schedule. It will improve user productivity to a great extent. Being able to see all your commitment at once is important for planning your schedule, among other things.
The Outlook for Mac users are unable to view shared calender and their personal calendar both at the same time. It will help users prevent overlapping of their schedules and prior commitments.
S/MIME public key encryption standard
Microsoft also has plans to integrate S/MIME, a standard for public-key encryption and signing of MIME data, within Outlook for Mac. This upcoming Outlook for Mac feature is expected to enhance the security of their email with digital message encryption.
Microsoft says extra protection ensures emails can only be opened by recipients that have the correct key.
Recently, Outlook for Mac received several new features that help Outlook for Mac users make the most of their inbox, prioritize email responses and contacts, and manage calendars.