In a telephonic interview to Reuters, Executive Vice President, Microsoft Terry Meyerson had said "We are upgrading all qualified PCs, genuine and non-genuine, to Windows 10".  The plan is to "re-engage" with the millions of users in China, he further added". It was not only surprising, but was bit confusing too. And it had a lot of reaction from people online!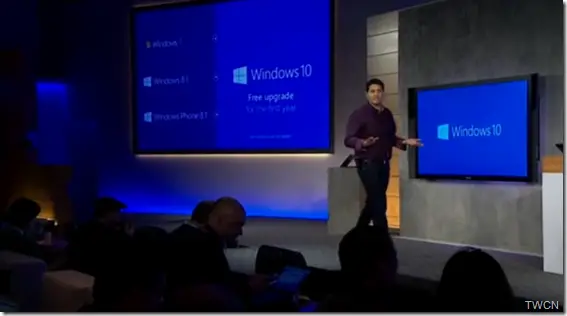 After more than 24 hrs of the Reuters story appearing, Microsoft has issued the following statement regarding the upgrades for non-genuine Windows:
The consumer free upgrade offer for Windows 10 applies to qualified new and existing devices running Windows 7, Windows 8.1, and Windows Phone 8.1. Some editions are excluded from the consumer free upgrade—including Windows 7 Enterprise, Windows 8/8.1 Enterprise, and Windows RT/RT 8.1. Active Software Assurance customers in volume licensing have the benefit to upgrade to other Windows 10 enterprise offerings.

We have always been committed to ensuring that customers have the best Windows experience possible. With Windows 10, although non-Genuine PCs may be able to upgrade to Windows 10, the upgrade will not change the genuine state of the license. Non-Genuine Windows is not published by Microsoft. It is not properly licensed, or supported by Microsoft or a trusted partner. If a device was considered non-genuine or mislicensed prior to the upgrade, that device will continue to be considered non-genuine or mislicensed after the upgrade. According to industry experts, use of pirated software, including Non-Genuine Windows, results in a higher risk of malware, fraud (identity theft, credit card theft, etc), public exposure of your personal information, and a higher risk for poor performance or feature malfunctions.
Though Microsoft has issued this clarification, but still its not very clear. As it says a non-genuine PC may also be able to upgrade to Windows 10, the upgrade will not change the genuine state of the license. So does it mean that such systems will continue to get the nag screen on boot up? Does it mean that such PC after few weeks locks you out and forces you to buy a license? Or such PCs will be allowed to upgrade, but will be refused the regular updates?
Hoping Microsoft will clarify further before Windows 10 market releases later this year.
Read: Microsoft explains what happens to Non-Genuine upgrades to Windows 10.