Micro-blogging social network Twitter has started testing its disappearing stories called Fleets in India. In the last 24 hours, Indians have received a new Instagram-style feature that allows users to publish ephemeral content inside Twitter mobile apps.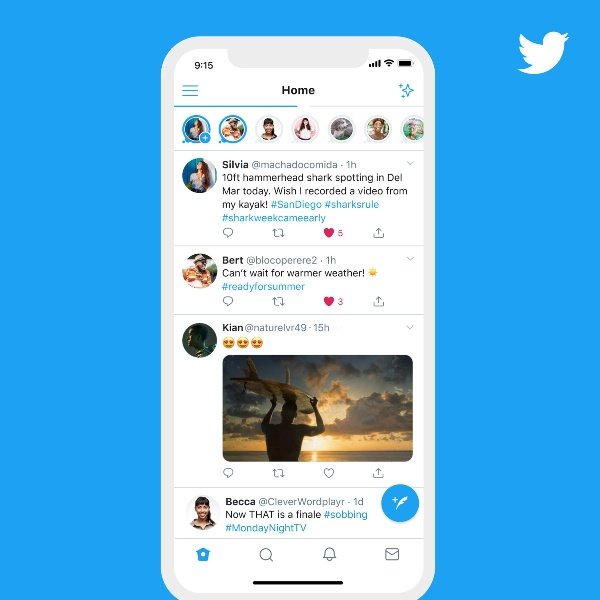 Twitter launches Fleets in India
With the help of Twitter Fleets, the social media company is looking to boost personal conversations between users who want to keep their interactions limited to a specific set of audience.
Well, we don't know for sure if Fleets is accessible to all Indians at the moment. Meanwhile, Twitter India had this to say.
"Testing, testing… We're testing a way for you to think out loud without the Likes, Retweets, or replies, called Fleets! Best part? They disappear after 24 hours."
This is clearly not the first time we heard about Twitter Fleets. In fact, we knew that Twitter would gradually roll it out to more countries including India. In March, Twitter initially started testing Fleets in Brazil.
Twitter Fleets: Everything you need to know
Currently, Fleets are available in select countries and Twitter is gathering user feedback on the same. Unlike with tweets, there are no public retweets, replies, or likes on Fleets.
Fleets are Twitter's only way to get more people to interact with Direct Messages (DM). For now, DMs happen to be a confusing aspect of the platform, and its availability depends on users' privacy settings. If your DMs are open, anyone can DM a reply to your Fleet. In case they are closed, then people you follow can reply.
How to post Twitter Fleets
Tap on your avatar at the top left of the timeline to post your Fleet. Once posted, you can also see the people who viewed your Fleet. Your followers can see your Fleets at the top of their Home timeline. Anyone who can see your full profile can find your Fleets there. Interestingly, Fleets need not be all-text. They can also be photos or videos with text on top.
Why did Twitter announce Fleets?
Twitter says it came up with the idea of Fleets to make it easier for users to express themselves in new ways that feel less permanent and more casual than tweeting.
Meanwhile, LinkedIn is internally testing a similar feature, which it says is coming soon.