India has shortlisted the Chennai-based cloud services firm Zoho Corp and nine other tech companies to build the country's 'Aatmanirbhar' alternative to Zoom video-conferencing solution. In addition to Zoho, India has also shortlisted HCL, PeopleLink, and others.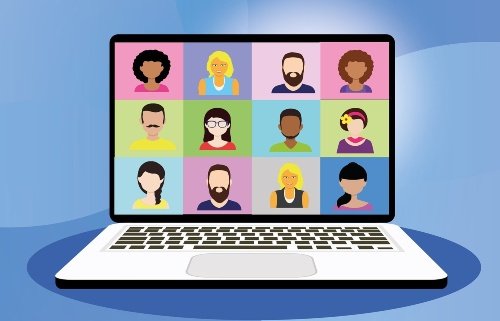 India shortlists 10 companies to build a Zoom alternative
Last month, the Government of India said Zoom was unsafe and banned its usage among its officials. As a result, the need and urgency for building its own video-conferencing service for India became crystal clear in the wake of a series of data security and privacy concerns with Zoom.
Last month, the Government of India announced the Innovation Challenge for Development of a Video Conferencing Solution under its Digital India program. The challenge is divided into three phases and the winner will receive Rs 1 crore (approximately $130,000) in the prize money.
The three-stage challenge comprises Ideation, Prototype, and Solution Building and 10 teams have shortlisted for the first stage, as follows:
Zoho Corporation
HCL Technologies
PeopleLink
Aria Telecom
CyberHorizon Corp
Instrive Softlabs
Sarv Webs
Soulpage IT Solutions
Techgentsia Software Technologies
Data Ingenious
In the first stage, these teams will receive Rs 5 Lakh (approximately $6,600) each to develop the prototype. In the second stage, three teams will qualify the final stage and each of these teams will receive Rs 20 lakh (approximately $26,400). The winning team, however, will receive Rs 1 crore to build the final product.
The winning team will receive an additional Rs 10 lakhs (approximately Rs 13,200) per year for three years after the first year of product deployment. Well, this additional funding is supposed to cover operations and maintenance costs.
Over the last few weeks, the overall consumption of remote and video communication services including Zoom, Google Meet, and Microsoft Teams has significantly increased.
In related news, a petition has been filed in Supreme Court demanding a ban on Zoom over privacy and data security grounds. The apex court, meanwhile, is seeking a reply from the government on the plea.
The Zoom video-conferencing app is already banned in more than 20 countries and India is likely to join the list amid the on-going trouble.
Meanwhile, Mukesh Ambani-led Reliance Jio is readying the JioMeet video-conferencing platform, which will host up to 100 participants simultaneously.