Microsoft today announced the various Windows 10 Product Editions. Though the exact date of Windows 10 release is not yet officially announced, we know that Windows 10 will be launched this summer across 190 countries in 111 languages! Microsoft has designed Windows 10 to run across a range of devices.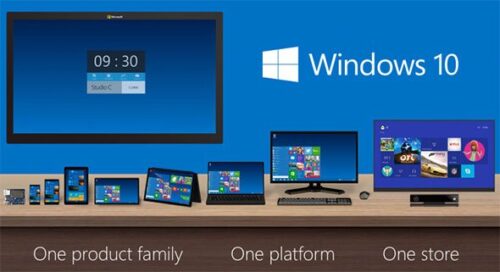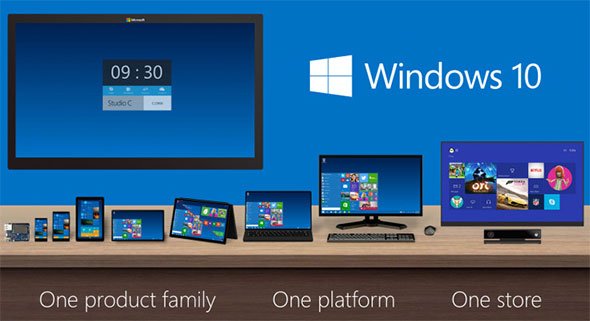 The Windows 10 experience is optimized across each device type, ranging from PCs, tablets, phones, Xbox One, Microsoft HoloLens and Surface Hub.Apart from that, it'll be core to devices making up the Internet of Things, be it elevators, ATMs, heart rate monitors or wearables. So for customers using any of the Windows 10 devices, there will be a single Universal Windows Store which will provide Universal Windows apps
Windows 10 Editions
Windows 10 Home: This will be the consumer-focused desktop edition and will be provide personal experience for PCs, tablets and 2-in-1s. Windows 10 Home will make people more productive providing more personal experience, more fun with lots of new innovations like Cortana, Microsoft Edge browser, Continuum tablet mode for touch-capable devices, Windows Hello face-recognition, iris and fingerprint login apart from range of universal Windows apps like Photos, Maps, Mail, Calendar, Music and Video. Microsoft is also bringing the Xbox gaming experience to Windows 10 giving Xbox One owners the ability to play their Xbox One games from any Windows 10 PC in their home.
Windows 10 Pro: This is a desktop edition for PCs, tablets and 2-in-1s. Building upon the innovative features of Windows 10 Home, it has many extra features to fulfill needs of small businesses. Windows 10 Pro also lets customers take advantage of the new Windows Update for Business, which will reduce management costs, provide controls over update deployment, offer quicker access to security updates and provide access to the latest innovation from Microsoft on an ongoing basis.
Windows 10 Enterprise: Building upon Windows 10 Pro, adding advanced features designed to meet the demands of medium and large sized organizations. This will be available to Volume Licensing customers.
Windows 10 Education: Building on Windows 10 Enterprise, this edition is designed to meet the needs of schools – staff, administrators, teachers and students. This will be available through academic Volume Licensing. Windows 10 Home and Windows 10 Pro devices can be upgraded to Windows 10 Education.
Windows 10 Mobile: This edition is for smaller, mobile, touch-centric devices like smartphones and small tablets. As can be noticed Microsoft is now calling Windows Phone as Windows Mobile. It will have the same, new universal Windows apps that are included in Windows 10 Home and also run the new touch-optimized version of Office. Windows 10 Mobile will enable some new devices to take advantage of Continuum for phone, so people can use their phone like a PC when connected to a larger screen.
Windows 10 Mobile Enterprise: This edition is for business customers on smartphones and small tablets and will be available to Volume Licensing customers.
Other editions: Microsoft will also provide versions of Windows 10 Enterprise and Windows 10 Mobile Enterprise. These will be for devices like ATMs, retail point of sale, handheld terminals and industrial robotics. Also there will be Windows 10 IoT Core for small footprint, low cost devices like Raspberry Pi2.
See this Windows 10 editions comparison chart for details.
Announcing the Windows 10 Editions, Tony Prophet said,
As we announced earlier this year, for the first time ever, we are offering the full versions of Windows 10 Home, Windows 10 Mobile and Windows 10 Pro as a free and easy upgrade for qualifying Windows 7, Windows 8.1 and Windows Phone 8.1 devices that upgrade in the first year after launch. Once you upgrade, you have Windows 10 for free on that device.
Windows Insiders will continue to help create Windows 10 even after the summer release. Microsoft has also not yet made it clear about which exact features will be available in which editions.
You might want to take a look at some Windows 10 tips and tricks too!