With a plan to have a productive 2014, Software giant has released a video selfie about its achievements in 2013. The video is made using the tiled interface of Windows as its theme, and each time characterizes an achievement of the company.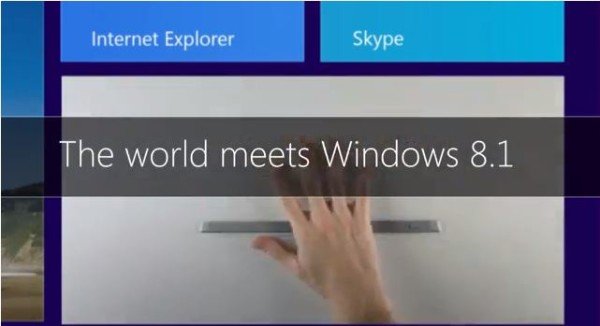 Talking about look back at year 2013, Microsoft said, "A lot can happen in a year — for any one person, or in this case, a company. In 2013, Microsoft introduced the world to a slew of new products, including Windows 8.1, Surface 2 and Xbox One, celebrated Skype's 10th anniversary and opened a new CSI-style Cybercrime Center. Check out our biggest milestones of the past 12 months!"
The video includes the entire achievements of Microsoft in year 2013. Starting with a tagline of 'The world meets Windows 8.1' the video further include remarkable achievements like Bing's revamped search and Nokia acquisition, which was indeed a landmark event for the company.
The video further shows the expansion of Windows store with around 100,000 apps, New and highly advanced MS Office 365 and its donation for non-profits, renewed Outlook email services, Yammer's expansion, new cybercrime center in Microsoft, shining 10 years of Skype, Windows Stores in Best Buy, Surface 2 & Surface 2 Pro and finally the Xbox One launch.
The selfie video is designed beautifully and shows the notable achievements of Microsoft in 2013. Year 2013 was pretty good for the company, and the video is a complete look back to the same.
The Redmond giant has lot more in its store for year 2014 which include the launch of Surface Mini. Watch the video and then let us know what you think about the attainments of the company.